About UC San Diego Family Medicine Residency Program
Training That Emphasizes Excellence in Patient Care
Welcome to the University of California, San Diego Family Medicine Residency Program. We invite you to explore this site as we hope it will allow you to learn about our fantastic program! 
A revolution in healthcare is occurring in the United States. Family medicine will be leaders in this transformation as thousands of family physicians are needed to provide personalized, high quality, cost effective care for all. The UC San Diego Family Medicine Residency program will prepare you well to meet the challenges of both today and tomorrow. With a rigorous training program that emphasizes excellence in patient care, evidence-based medicine, communication, and leadership skills, our graduates are well prepared to practice medicine in the patient centered medical environment.
Unique Opportunities for Research & Community Service
Our program is an urban academic program that blends the benefits of training in a university based health system with a strong commitment to community service. Our program offers outstanding faculty, a diverse patient population, and the opportunity to do research and pursue personal interests. During the three year training program, a resident will evolve progressively with increasing knowledge and responsibility to all aspects of family medicine.
Mission Statement
​To foster individuality and growth in an academically rich and culturally diverse environment, emphasizing the development of excellent clinical skills and evidence based analysis, community service to underserved populations, and preventive medicine in the context of the entire human lifecycle. 
For Applicants
Find out more about our application requirements, salary & benefits, elective options and more.
Curriculum
Explore resident curriculum including didactics, call schedule, intern support, event coverage and more.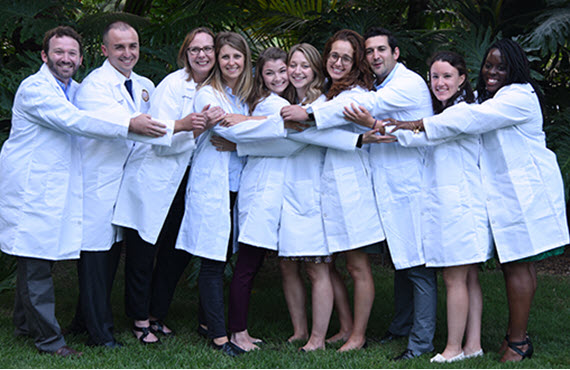 Our Residents
Throughout your training here, you will have the opportunity to work with an amazing group of passionate faculty and co-residents in a fantastic climate and diverse city.