UC San Diego Primary Care Sports Medicine Fellowship Program 
Offering an unparalleled training experience
Our program has been training primary care sports medicine fellows in America's Finest​ City since 1991. Our fellows spend their year training to become sports medicine specialists within a variety of settings while enjoying all that the San Diego region has to offer. UC San Diego is the region's only academic medical center annually engaged in teaching a diverse group of approximately 980 residents and fellows in over 150 training programs.
About Us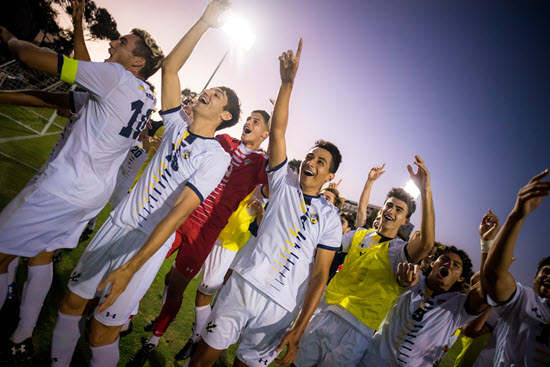 Program Overview
We have developed a comprehensive one-year program for training CAQ-eligible sports medicine physicians. Find out more about the program including curriculum, training sites, and benefits.
Our Team
Fellows
We are pleased to announce our 2022-2023 fellows: Griffin Elbert, Kenneth Job, Rebecca Lach and Alec Wilhelmi.
Faculty
We are a team of seven multidisciplinary experts dedicated to providing exceptional training in sports medicine.
Upcoming Events
In addition to ACCME accredited Grand Rounds, we also offer weekly events for our fellows including Journal Club.
Contact Us
UC San Diego Division of Family and Sports Medicine
Address: 200 West Arbor Street Mail Code: 8809
San Diego, CA 92103
Phone: (619) 543-5475
Email: Melissa Wahl at mmwahl@health.ucsd.edu