Combined Family Medicine & Psychiatry Residency Program-
CLOSED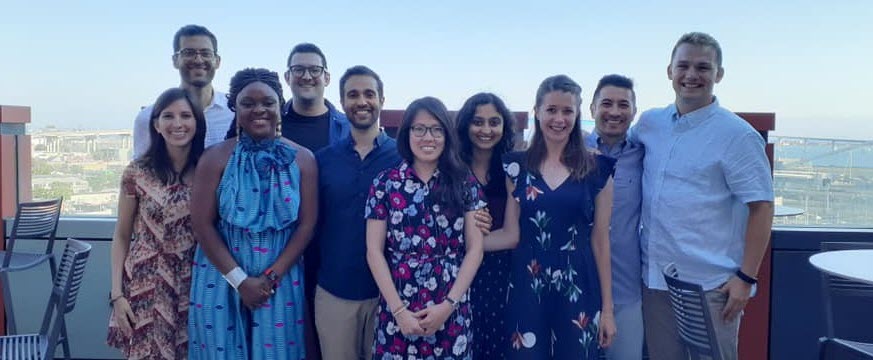 Program Closure 

We as an organization recognize the value that this training provides; however, due to the discontinuation of affiliation with our community training site, St. Vincent de Paul Village, we are no longer accepting applications and will be closing the program after our current residents graduate.

We greatly appreciate your commitment to our mission: training compassionate physicians in both Family Medicine and Psychiatry to provide care for our must vulnerable populations. We hope that you go on to do this in your career, wherever you go.  We wish you all the best on your journey.
Vision Statement
To graduate exceptional, compassionate, inspirational leaders who serve as pioneers of innovative medicine in communities of need.
Our Mission
We are committed to training compassionate physicians to become competent and confident in the full spectrum of practice in family medicine and psychiatry, and expert at the interface as we provide care to complex, medically underserved patients.  
Our Approach
Training opportunities in our hospitals where we care for patients with diverse backgrounds, cultures, and socioeconomic strata
 The development of multifaceted skill sets, flexibility, confidence, and competence to respond to any clinical problem in any setting  
A learning environment that fosters leadership, cultural competency, ingenuity, and creative solutions to complex health care problems  
 Accommodation for those patients who, because of their complex combination of physical and mental illness, cannot receive care in traditional health care delivery models  
Our Beliefs
We are part of a continuum of health care and other services to people in poverty, who suffer illness of any sort. 
 We are not only independent psychiatrists and family physicians, but are specialists at the interface of both family medicine and psychiatry.  
People who have both medical and psychiatric illness also have a right to comprehensive, integrated health care, and they deserve competent specialty care, even though in some instances, their illnesses may pose a challenge to serve them in typical health care settings.  
 All people have a right to excellence in health care, regardless of their ability to pay.  
Our Core Values
Respect each other and every patient that walks through our door.  
Trust in each other, our decisions, and our aspirations.