About UC San Diego Department of Family Medicine 
The Department of Family Medicine has approximately 200 personnel including 70 salaried faculty and Management and Senior Professional (MSP) physicians and 70 core and affiliated residents and fellows. Department activities total approximately $52 million: $24 million annual clinical budget, $18 million research portfolio and $10 million annual department budget including teaching and self-supported programs.
Under the leadership of the Interim Chair, the department is currently undergoing significant strategic planning. This includes the management, strategic growth and improvement of four faculty practices focused on value-based care and innovative care models across Sports Medicine, Behavioral Health, and the Clinical Center for Integrative Medicine (CIM). In addition, advances are being made in the philanthropic development mission of the Department, which is comprised of three divisions, five centers, and approximately 15 programs.
Our Mission & Vision
Mission
To provide compassionate, evidence-based, patient-centered health care in an academic setting to a diverse and inclusive population, while also providing rigorous training to a broad spectrum of physicians and trainees that will become leaders in contemporary and translational research.
Vision
To create a healthier world for all by applying innovative and tansformative healthcare while training the next generation of thought leaders to continue discovering impactful interventions for the treatment and prevention of disease.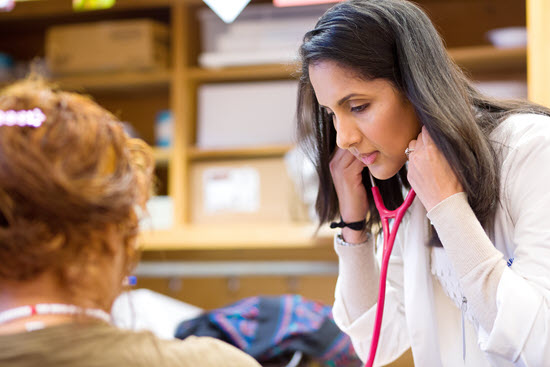 Our Research
We believe strongly that research is most useful when it addresses current clinical questions, helps direct resources to those who would benefit the most, and critically evaluates the benefits as well as possible costs of intervention.
Residency Programs
Family Medicine
Our program is an urban academic program that blends the benefits of training in a university based health system with a strong commitment to community service.
Preventive Medicine
Founded in 1983, the UCSD-SDSU General Preventive Medicine Residency trains physicians in preventive medicine and public health.
Combined FM & Psychiatry
We are committed to training compassionate physicians to become competent and confident in the full spectrum of practice in family medicine and psychiatry.