UC San Diego Sports Medicine Fellowship Program People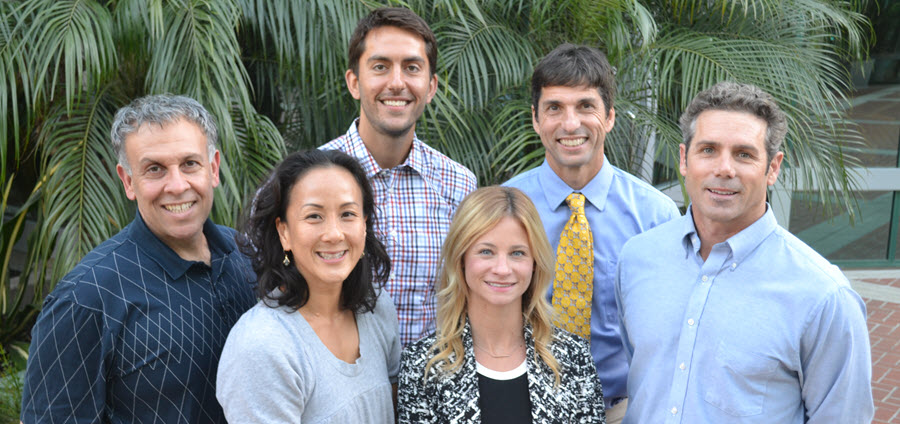 Faculty
---
Current Fellows
2022-2023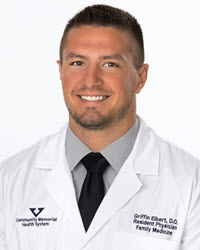 Griffin Elbert, D.O.
Residency: Community Memorial Health System
MS: Marian University COM
Hobbies/Interests: Spending time with my wife, daughter, and two dogs. All things being active (Weightlifting, fitness, hiking, surfing). Reading (I love a good Stephen King novel). Working on cars (particularly doing repairs on my Jeep). Cooking and attempting to grow a garden
---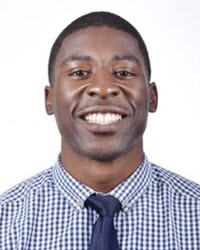 Kenneth Job, M.D.
Residency: Long Beach Memorial
MS: UC Davis
Hobbies/Interests: I enjoy anything that involves food. Enjoy being active, going to live music, and sporting events. I'm a Netflix/HBO enthusiast and always looking to explore new things.
---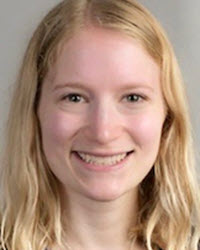 Becca Lach, M.D.
Residency: Brown
MS: Thomas Jefferson University
Hobbies/Interests: Adventuring with my rescue dog (Gnocchi), swimming, biking, kayaking, hiking, and gardening.
---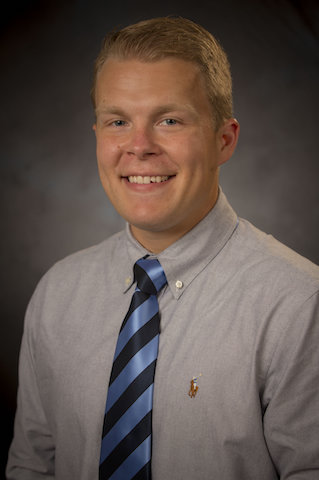 Alec Wilhelmi, M.D.
Residency: University of Texas, Austin
MS: Medical College of Wisconsin
Hobbies/Interests: Hockey, football, basketball, baseball, golf, traveling, running, hiking, cycling, mountain biking, weight-lifting, paddle-boarding, the Green Bay Packers, and spending time with wonderful my wife and our golden-doodle, Remi.
---
Recent Alumni
2021-2022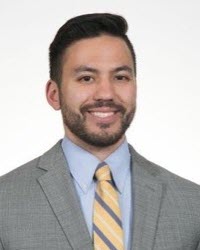 William Andrew, D.O.
Residency: UC San Diego
DO: Chicago College Osteopathic Medicine Midwestern 
Hobbies/Interests: Creative writing, poetry, reading (science fiction, fantasy), competitive Olympic weightlifting and CrossFit, dog enthusiast
---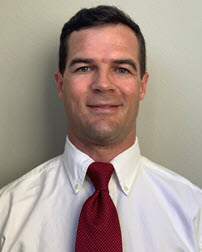 Arthur "Davis" Daniel, M.D.
Residency: Navy Hospital, Pendleton
MD: Mercer University
Hobbies/Interests: Football, Baseball, Water Sports, Skydiving, Snow Skiing, Weight Training and Spending time with my wife and our two wonderful children
---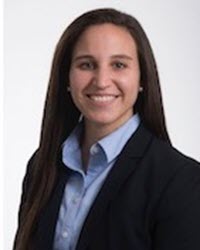 Michelle Doscas, M.D.
Residency: UC San Diego
MD: Rush Medical School
Hobbies/Interests: USA Women's Soccer, travel, New York sports teams, trying new restaurants, running, playing any and all sports, the beach and making homemade pasta
---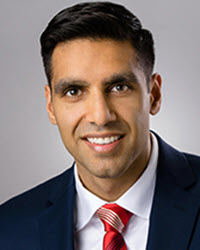 Nav Rai, M.D.
Combined UCSD/SDSM
Residency: Stanford- O'Connor
MD: Albany Medical College
Hobbies/Interests: Basketball, football, soccer, golf, spikeball, cornhole, working out, hiking, being in nature, building things, board games, traveling, trying to bake and cook
---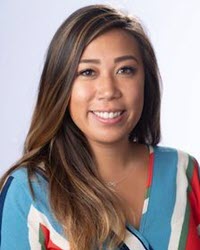 Lex Tee, M.D.
Residency: Kaiser San Jose
MD: Virginia commonwealth
Hobbies/Interests: Volleyball, basketball, travel, mixed media art, crossword puzzles, and training my dog Lando
---
Name​​

Year

Location

Type of Practice

Lee Ralph, M.D.
1991-1992
San Diego, CA
Family / Sports Medicine
Brad Buchman, M.D.
1992-1993
UC Berkeley
Family / Sports Medicine
Susan Glochner, M.D.
1992-1993
San Diego, CA
Pediatrics / Sports Medicine
Dave Bazzo, M.D.
1993-1994
UCSD
Family / Sports Medicine
Lesley Milne, M.D.
1993-1994
Boston, MA
ER / Sports Medicine
Greg Hoeksema, M.D.
Jan 1994 - Dec 1994
(Navy)
Anthony Saglimbeni, M.D.
1994-1995
San Jose, CA
Family / Sports Medicine
Gregory Skaggs, M.D.
1995-1996
Eugene, OR
Family / Sports Medicine
Federico Vaca, M.D.
1995-1996
Yale University
ER / Sports Medicine
Calvin Wong, M.D.
1996-1997
OASIS Medical Group
Family / Sports Medicine
Ken Taylor, M.D
1997-1998
UCSD
Family / Sports Medicine
Chris Kutoures, M.D.
1997-1998
Orange County
Pediatrics / Sports Medicine
Brad Stiles, M.D.
1997-1998
San Diego, CA
Family / Sports Medicine
Mary Ann Fuchs, M.D.
1998-1999
San Diego, CA
ER / Sports Medicine
Greg Nakamoto, M.D.
1999-2000
Seattle, WA
Sports Medicine / Ortho
Michael Mikus, M.D.
1999-2000
Kaiser San Diego, CA
Family / Sports Medicine
Kathleen Weber, M.D.
2000-2001
Rush Orthopedics, Chicago, IL
Sports Medicine / Ortho
Suraj Achar, M.D.
2000-2001
UCSD
Family / Sports Medicine
Ronald Cohen, M.D.
2001-2002
San Diego, CA
Family / Sports Medicine
Jerry Labson, M.D.
2001-2002
Fairfield, CA
Sports Medicine / Ortho
Joseph Allen, M.D.
2002-2003
SHARP San Diego, CA
Family / Sports Medicine
Kalli Hose. M.D.
2002-2003
VA Medical Center, San Diego
Internal / Sports Medicine
Christopher Skaff, M.D.
2002-2003
Tahoe City, CA
Family / Sports Medicine
Marjorie Delo, M.D.
2003-2004
Manitowoc, WI
Sports Medicine / Ortho
Eric Skoblar, M.D.
2004-2005
UCSD Student Health
Family / Sports Medicine
Julie Chuan, M.D.
2004-2005
Escondido, CA
Family / Sports Medicine
Jennifer Puddy, M.D.
2005-2006
Calgary, Canada
ER / Sports Medicine
Alex Espinoza, M.D.
2005-2006
San Marcos, CA
Family / Sports Medicine
Jane Kim, D.O.
2006-2007
San Diego, CA
Family / Sports Medicine
Mary Michelle Winscott, M.D.
2006-2007
Mayo Clinic, AZ
Family / Sports Medicine
Benedict Ciszek, M.D.
2007-2008
Mount Prospect, IL
Family / Sports Medicine
Jonathan Chan, D.O.
2007-2008
Kaiser San Diego, CA
Family / Sports Medicine
Amy Kakimoto, M.D.
2008-2009
San Diego, CA
Family / Sports Medicine
Susan Park, M.D.
2008-2009
Reno, NV
Family / Sports Medicine
Tara Robbins, M.D.
2009-2010
Marion, IL
Family / Sports Medicine
Amy Leu, D.O.
2009-2010
UCSD
Family / Sports Medicine
Jason Spring, D.O.
2009-2010
Ramona, CA
Family / Sports Medicine
Rebecca Gurney, M.D.
2010-2011
Woodbury, MN
Family / Sports Medicine
Angela Voight, M.D.
2010-2011
Woodbury, MN
Sports Medicine / Ortho
Nicholas Cardinale
2010-2011
NAVY
Miriam Reece, M.D.
2011-2012
Denver, CO
Family / Sports Medicine
Julia Cassetta, M.D.
2011-2012
UCSD
Internal / Sports Medicine
Darryl Bates, M.D.
2011-2012
San Diego, CA
Family / Sports Medicine
Paul Brydon, D.O.
2012-1013
Fallbrook, CA
Family / Sports Medicine
Amy Guiliano, M.D.
2012-2013
UCSD
Family / Sports Medicine
Ilona Barash, M.D.
2012-2013
UCSD
ER / Sports Medicine
Emmanuel Elias, M.D.
2013-2014
Palo Alto, CA
Family / Sports Medicine
Sarah Kennedy, D.O.
2013-2014
University of North Texas
Sports Medicine
Seth Camhi, M.D.
2013-2014
San Diego, CA
Sports Medicine
Ryan Carreon, M.D.
2014-2015
Kaiser San Diego
Family / Sports Medicine
Sarah Merrill, M.D.
2014-2015
UCSD
Family / Sports Medicine
Adrian Tabares, M.D.
2014-2015
Menlo Park, CA
Family / Sports Medicine
Steele McIntyre, M.D.
2014-2015
Salt Lake City, UT
Family / Sports Medicine
Amanda O'Steen M.D.
2015-2016
San Diego CA
Family / Sports Medicine
Corey Carson M.D.
2015-2016
San Diego CA
Family / Sports Medicine
David McClaskey M.D.
2015-2016
San Diego CA
Family / Sports Medicine
Cambria Judd M.D.
2015-2016
San Diego CA
Family / Sports Medicine
​Marcia Faustin, M.D.
​2016-2017
​UC Davis
​Family / Sports Medicine
​Shawn Skarpnes, M.D.
​2016-2017
​Sacramento, CA       
​Sports Medicine
​Emily Levy, M.D.
​2016-2017
​Philadelphia, PA
​Family / Sports Medicine
​Dan Hendry, M.D.
​2016-2017
​UC San Diego
​Family / Sports Medicine
Chau Bui, D.O.       
2017-2018
Los Angeles, CA 
Hospitalist Medicine
William Collins, D.O.
2017-2018
San Diego, CA
Family / Sports Medicine
Uziel Sauceda, M.D. 
2017-2018
UC Riverside 
Family / Sports Medicine
Jarrod Yamanaka, M.D. 
2017-2018
Minneapolis, MN
Sports Medicine
​Jin "Brian" Choi, D.O.
​2018-2019
​Newport Beach, CA
​Sports Medicine
​Sam Galloway. M.D.
​2018-2019
​UC San Diego
​

Family / Sports Medicine

​Amity Tung, M.D.
​2018-2019
​Sharp Rees Steely, San Diego
​Family/ Sports Medicine
​Nicholas Sgrignoli, M.D.
​2018-2019
​HSS Connecticut
​Sports Medicine
​Soroosh Amanat, M.D.
2019-2020
​Scripps Chula Vista
​Family/ Sports Medicine
​Brandan Mayer-Blackwell, M.D.
​2019-2020
​Kaiser San Diego
​Family/ Sports Medicine
​Alex Bernadett, M.D.
​2019-2020
​San Diego Sports Medicine
​Family/ Sports Medicine
​Laura Murphy, D.O.
​2019-2020
​Ventura, CA
​Family/ Sports Medicine
​Tyler Adamson, D.O.
​2020-2021
​San Diego Sports Medicine
​Family/ Sports Medicine
​Austin Mandoyan, M.D.
​2020-2021
​Family Health Centers, San Diego
​Family/ Sports Medicine
​Laika Nur, M.D.
​2020-2021
​Scripps Torrey Pines, San Diego
​Family/ Sports Medicine
​Eric Yuan, M.D.
​2020-2021
​UCSD Community Health
​Family/ Sports Medicine
​
​
​
​