Class of 2024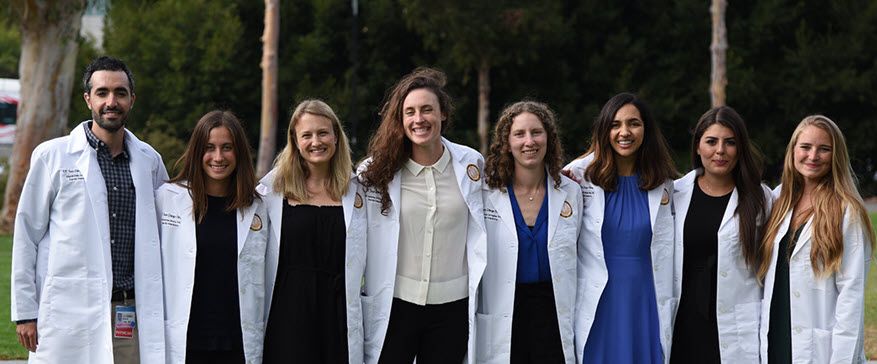 ---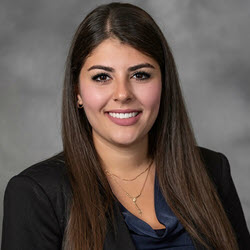 Amelia Bahamonde, M.D. - University of Michigan
Undergrad: University of Miami- Microbiology and Immunology - BS
Hobbies: I enjoy Latin dancing, swimming, and reading. I am also interested in Spanish music, mystery novels and Arabic TV shows.
---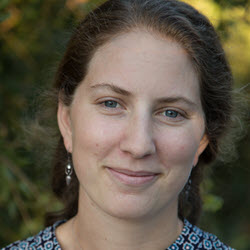 Catherine Carragee, M.D. - University College Dublin

Undergrad: Willamette University- Biochemistry - BA
I grew up in the Bay Area of California before coming down to sunny San Diego to be a part of this amazing residency program. In search of greenery and soccer I went to college at Willamette University where when not on the soccer field I studied Biochemistry and Art History. I applied myself to chemistry in a lab studying hypertrophic cardiomyopathy as well as at the campus coffee shop as a baker and barista. 
After college I returned to the Bay Area where I scribed in a county ER before bringing bmy skills to the inaugural Family Medicine scribe ("COMET") program at Stanford. Working with family medicine physicians sparked my passion for comprehensive care and preventative medicine. 
Longing for more rainy days I attended medical school in Dublin, Ireland at the University College Dublin where I learned medicine in a socialized system focused on preventative care. I was part of the Osmosis medical education outreach team and worked with our medical school to improve medical education access. 

At UCSD I'm proud to be a part of my residency class and the myriad of research opportunities our program has to offer. My personal interests are in sports medicine, POCUS, and women's health. When not hustling between rotations I can be found out and about with my camera, baking treats for didactics, and looking for a pickup soccer game.
---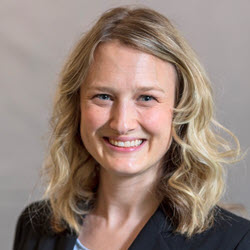 Ashley Dunkle, M.D., M.P.H. - Dartmouth

Graduate: Boston University - Global Health and Epidemiology - MPH
Undergrad: Denison University - Biology - BS
Hobbies: Reading literature and non-fiction (I am currently in two anti-racism book clubs), exploring independent bookstores and old libraries, yoga, running, knitting, photography, cooking and baking, hiking and skiing with my fiancé, and travel (I have been fortunate to visit 28 countries so far).
---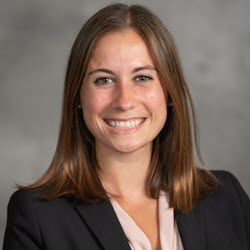 Katherine Siroky, M.D., - University of Michigan 
Undergrad: University of Michigan - Cell and Molecular Biology - BS
Hello, nice to meet you! I grew up in Connecticut and went to college and medical school at the University of Michigan (with a few gap years in between working as a lab manager). I found my fit in Family Medicine during medical school while working in an adolescent community clinic as part of a longitudinal primary care experience. I was drawn to the breadth and scope of our specialty and the deep connection to community.  
I continued my journey west and moved out to San Diego for residency at UCSD and absolutely love it here. Some of my favorite things about our program include the variety of experiences and locations in our training (from our two hospital sites, to the navy hospital, the children's hospital and everything in between!), meaningful rotations out in the community (including the asylum seeker clinic and other community clinics), and of course the people!
My interests include primary care, women's/reproductive health and adolescent medicine. On my days off I love finding new running trails around San Diego, checking out the Little Italy Farmer's market, crafting, relaxing at the beach or spending time with family and friends! 
---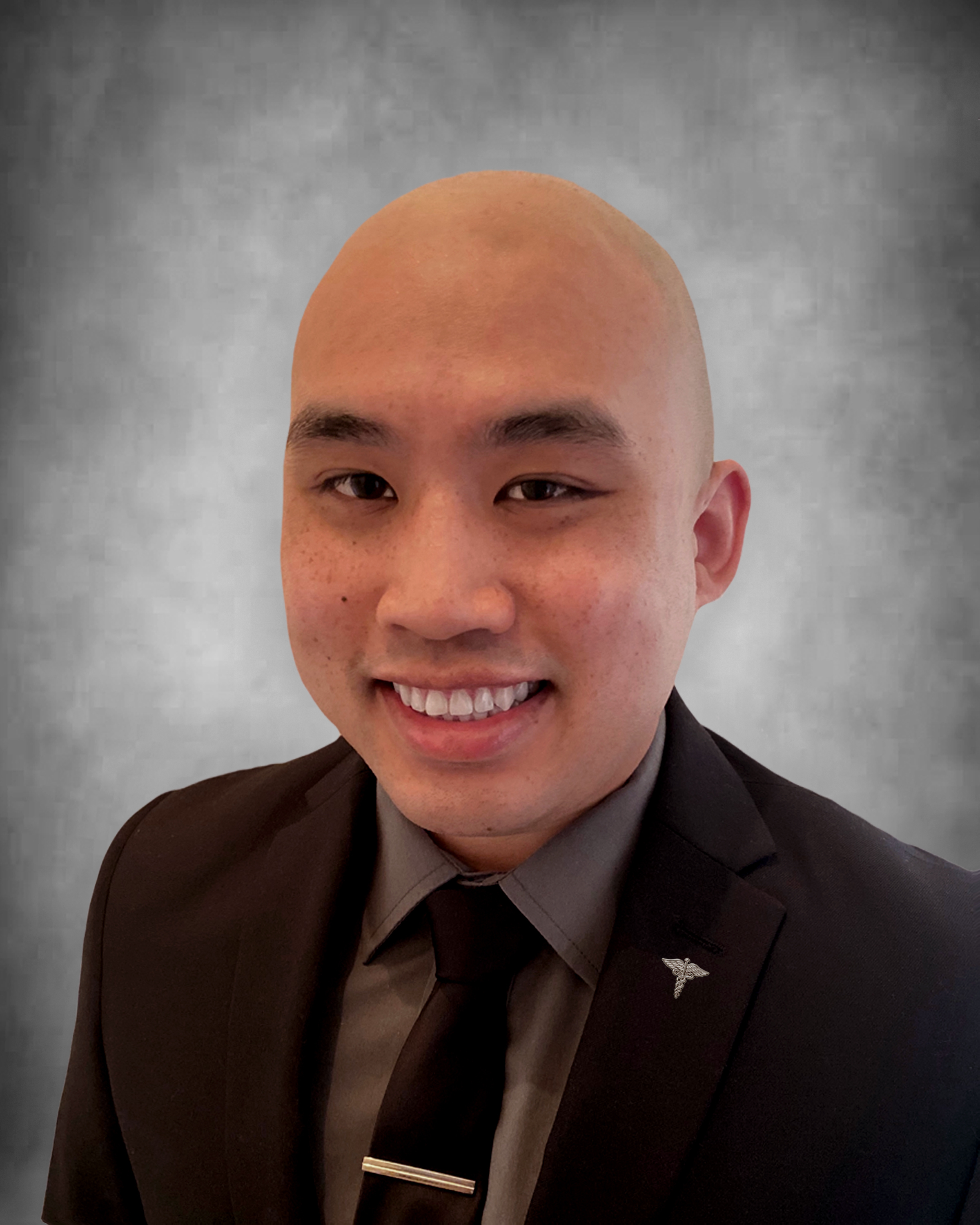 Alan Ung, M.D., - St George's University 
Undergrad: CSU Long Beach-Biochemistry-BS
Hobbies: Cooking - My creativity and improvisation skills derive from cooking. I love the challenge of being able to cook with limited or surprise ingredients. Basketball - Despite having a shorter stature, I enjoy playing basketball with competitors that push me beyond my limits to get better each session. Poetry and Rapping - It acts as both stress relief and a good way to remember key concepts when studying. Adventuring - I am always open to trying new things and exploring the world.
---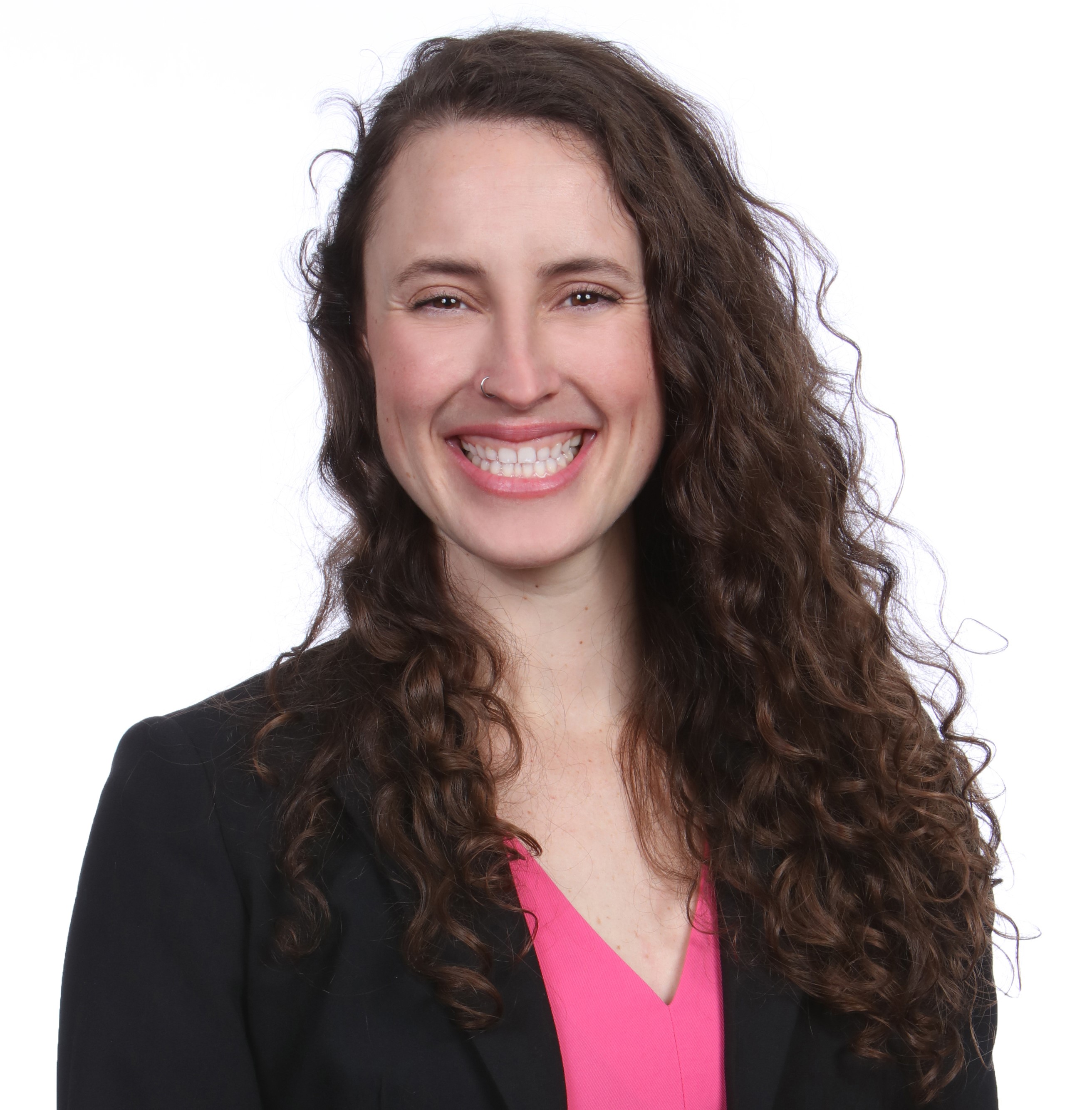 Erin Updyke, M.D., Ph.D., M.P.H. - University of Illinois at Urbana- Champaign

Graduate: University of Illinois Urbana-Champaign - Entomology- PhD; University of Hawaii at Manoa - MSPH - Public Health Epidemiology
Undergrad: UC Santa Barbara - Global Studies - BA and Aquatic Biology - BS
Hobbies: My favorite place to be without a doubt is the beach. Since those are in short supply in IL, I've taken up other hobbies, including podcasting, baking, nature walks with my dog, home improvement  projects, and a stint in an amateur wrestling league.
---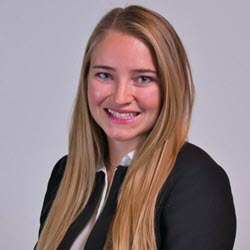 Julia Wilkins, M.D. (She/Her) - New York Medical College

Undergrad: The Ohio State University - Public Health- BSPH

Hello! I am BEYOND happy to be a family medicine resident at UC San Diego!!
I grew up in Columbus, Ohio where I developed my love for gymnastics and Ohio State football.
So, it only makes sense that I ultimately received my undergrad degree from THE Ohio State University, where I developed a passion for public health. I decided a little late in my college career that I wanted to become a doctor, so after graduating I moved out to So Cal to complete a post-bacc at Cal State, Fullerton. 
In medical school at New York Medical College, I led my powderpuff football team to annual losses, co-founded a Women in Medicine initiative, and was a writer for Humans of NYMC (where we shared stories of our peers to build an even stronger sense of community). NYMC is where I found my love for family medicine, a field that could help me achieve my strong desire to be a primary care provider that treats the whole person from womb to tomb, while additionally being an advocate for patients.
 What I love most about the UCSD Family Medicine program is the extraordinary community - from day one of intern year, it has felt like home with a tight knit family. Not only that, but I have also had the opportunity to pursue my many clinical interests, including palliative care, preventive medicine and women's health. In my free time, you can catch me surfing waves in north county, playing pickleball, grabbing a beer at one of the many breweries or eating a breakfast burrito with my fiancé!