Class of 2025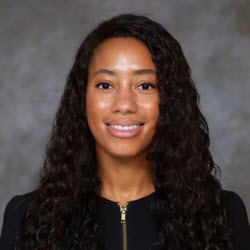 (Cassandra) Ine Collins, M.D.
MD: University of Miami Leonard M. Miller School of Medicine
MPH: University of Michigan,Ann Arbor- Health Management and Policy
BA: UC Berkeley- Rhetoric

Hobbies/ Interests: Writing, surfing, kiteboarding, wakeboarding, rock climbing, trekking, camping, solo traveling, nail art, scuba diving, drawing, meditation, stepping, kizomba, biking
---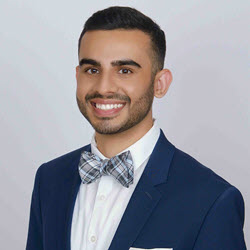 Rahil Hudda, D.O. (He/Him)
DO: Touro University College of Osteopathic Medicine-California
MPH: Touro University College of Osteopathic Medicine-California
BS: University of Washington- Biology/ Physiology

Hobbies/ Interests:
Greetings from the land of french fries in burritos! (But really… we have fries in burritos everywhere… it's amazing). I'm Rahil and I am originally from the Bay Area, California. I completed my undergraduate education at the University of Washington, Seattle where I majored in Biology with a focus on physiology. 
 I took a gap year after college and lived in Los Angeles where I interned with 'Being Alive Los Angeles', a non-profit grassroots organization providing case management along with housing/food resources and 'holistic' services for individuals living with HIV. 
I went to medical school at Touro University College of Osteopathic Medicine (TUCOM) in Vallejo, California and partook in their combined DO/MPH program. My MPH was in community health and I had the opportunity to do my field study at 'Being Alive Los Angeles', the same organization where my passion for public health first began prior to medical school. I also had the opportunity to serve as student government President and even got to do my third year clerkships in NYC! 
 My passions in medicine are within sexual/gender minority health, sports medicine, dermatology, and outpatient procedures. Outside of medicine, I am a HUGE foodie and love exploring new restaurants/bars and trying every TikTok recipe I possibly can. I also love petting every dog in my line of site and pretending I'll one day go to the gym as I sit on the couch and eat hot Cheetos. I am ecstatic to be a part of UCSD's Family Medicine Residency program!!
---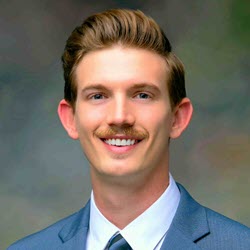 Garrett Kneese, M.D. (He/Him)
MD:The University of Texas Health Science Center at San Antonio
MPH: The University of Texas at San Antonio- Global Health
BS: The University of Texas at San Antonio

Hi there! I'm Garrett, and I graduated from the University of Texas Health San Antonio Long School of Medicine (UTHSA) as an MD/MPH with concentrations in Global Health and Medical Humanities. Coming to UC San Diego for my Family Medicine training was a smooth transition, as those focuses are widely shared here in our program. As a first-generation college student, raised between Houston and Fredericksburg, Texas, I earned an undergraduate degree in Biology at the University of Texas at San Antonio as a part of a 3-year BS/MD program. Transitioning from South Texas to Southern California has been as breezy as the San Diego weather!
Upon arriving to medical school, I began a community-oriented approach to the wellness of my own medical class, starting the ScribeMD anonymous pen pal program for his classmates to confide in and grow with one-another. Meanwhile, I volunteered on a regular basis as a fervent supporter of their student-run refugee clinic, nurturing my passion for healing underserved and globalized patients and their families. Here at UCSD's family medicine residency, I've been able to continue to work towards my passions of medical humanities integrations and refugee health via our schedule resident support groups and border health clinic opportunities in Tijuana. 
I spent two years away from medical education as a public health practitioner, first in the country of Ecuador, serving as a program director and consultant with the Ministries of Public Health & Education and Cacha Medical Spanish Institute, respectively, as the lead on an adolescent sexual health education program for their public school system. This led to another opportunity with the arrival of the COVID-19 pandemic to serve as a program manager and humanities fellow for the my school's Center for Medical Humanities and Ethics, coordinating the Community Health Clubs network of Brownsville along the Texas-Mexico border as they addressed pandemic misinformation and vaccine hesitancy. Border health and Latinx community health endeavors are available for partnership at UCSD, with some of our own faculty assisting in these types of programs that you too can be a part of!
Currently, I'm working with the American Board of Family Medicine to investigate residency scope of training and its implications with ultimate scope of practice, as well as with the AAFP on various projects. Our residency program has worked with me in creating space and flexible time for my organized medicine involvements and I hope that you'll look forward to getting involved in these opportunities while in residency here, too!
Following my training I look forward to a multi-endeavored career in academic family medicine, balancing community-oriented primary care, public health programming, teaching of the next generation of family doctors, and leadership in the specialty that he holds dear. For now, I look forward to a healthy and robust training experience alongside some of the most incredible healers I've had the pleasure to call colleagues and friends. 
---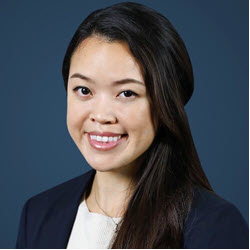 Angela Pham, M.D.
MD: University of California, Irvine, School of Medicine
BS: University of California, San Diego

Hobbies/ Interests: I enjoy baking and decorating sweets to share with others (cupcakes, fruit tarts, cream puffs, and more!). I also enjoy acrylic and watercolor painting. Some of my favorite activities are playing tennis, pilates, surfing, and playing with my pet corgi.

---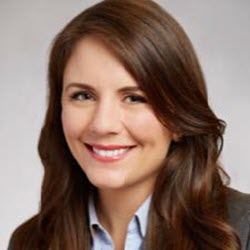 Elisabeth Plotner, M.D. (She/Her)
MD: Cooper Medical School of Rowan University
BS: USC- Health Promotion and Disease Prevention

Hello! I am a native San Diegan and am thrilled to be training in the best specialty, at the best program, right in my hometown.
I had a unique path that brought me to UCSD. After high school, I chose to go to cosmetology school and focused my work in fashion as a hairstylist and make-up artist. I was able to live and work in some of the world's fashion capitols: London, Milan, and New York City.
Several years into my fashion career, someone very dear to me was diagnosed with breast cancer. I chose to take some time to be with them through this process. After facing the medical world and experiencing the confusion and frustration of the healthcare system, I decided that I wanted to be a physician and focus on patient education and advocacy.
Now, a decade later, I am doing just that! I earned my bachelor's in Health Promotion and Disease Prevention from the University of Southern California and graduated with the Order of Troy Distinction for my work in community health focused on HIV counseling. I then moved to Philadelphia where I earned my MD from Cooper Medical School of Rowan University and received the Service Learning Distinction for my volunteer work focused on health promotion and mentorship for LGBTQIA+ youth.
For a quick minute, I thought I might be a breast surgeon and completed an intern year in general surgery. I realized that although I loved the OR and wanted to be able to give back to the breast cancer community, my heart and soul were in primary care, patient education, and disease prevention. I re-entered the match and am blessed to be at my #1 program.
Now that I am where I was meant to be all along, I am happily designing my future career as a full spectrum family physician. I am completing the Integrative Medicine area of concentration to provide an additional knowledge base as I partner with my patients in achieving their health goals.
During this wild medical education journey, I have brought two beautiful boys into this world. In my free time, you can find me being a soccer mom, experimenting with plant-based cooking, doing yoga, keeping my cosmetology skills sharp, and occasionally tearing up a good night of bad karaoke.  
---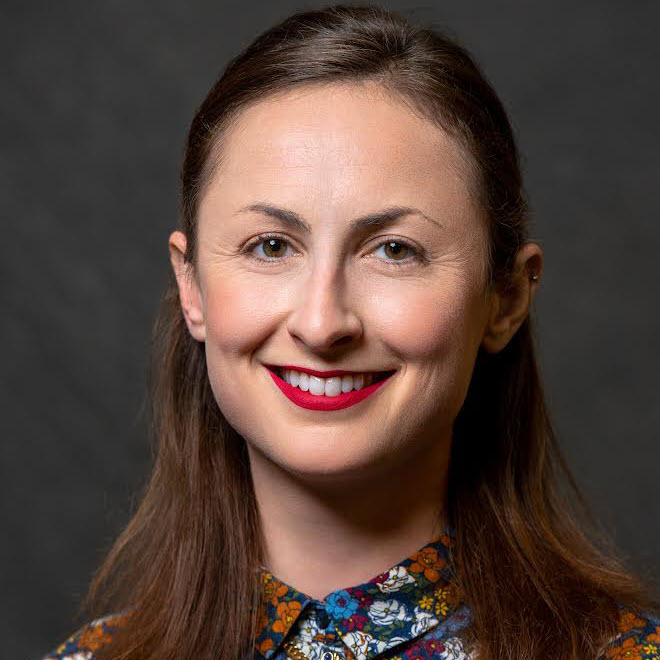 Arielle Schecter, M.D. (She/ Her)
MD: University of Rochester School of Medicine and Dentistry
BA: New York University- Equality studies
Hello! I am so happy to be an intern in sunny San Diego, although as a New Yorker, I am often homesick for good bagels...
I earned my undergraduate degree from New York University, where I studied 20th century "people's history." I also had the opportunity to spend a semester abroad at the University of Havana in Cuba.
After college, I volunteered as an AmeriCorps VISTA in New Orleans. I subsequently spent seven-ish years/Mardi Gras seasons there, working in the public health and social service sectors in support of people who face challenges related to housing instability and drug use. I volunteered as an HIV testing counselor, and for a time worked as a suicide hotline counselor. I studied to become an American Sign Language interpreter, but ultimately decided to become a doctor instead!
 I went to medical school at the University of Rochester, where I was a student leader of Med Students for Choice, an abortion rights advocacy group, and Street Outreach, a mobile health resource for unhoused people. I worked with faculty to develop new student orientation programming to acknowledge, address, and dismantle racism in medicine. Also in medical school, I did research on deaf health, healthcare accessibility for people who inject drugs, the concept of "recovery" in eating disorder management, and the ethics of mandated reporter status.
 I am motivated by the principles of harm reduction and reproductive justice, and look forward to growing both professionally and personally alongside the amazing faculty, staff, residents, and patients of UCSD's Department of Family Medicine.
---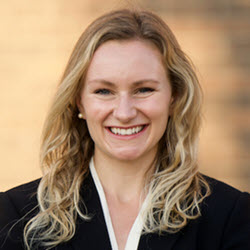 Victoria Waidley, M.D.
MD: University of Michigan Medical School
BS: University of Michigan- Neuroscience

I grew up in Dexter, Michigan, where I developed a love for reading, puzzling, and running. I went to college down the street at the University of Michigan Ann Arbor, where I ran varsity track and cross country. After college, I worked in research for a year and then spent a second gap year as a nanny for two lovely kiddos before starting medical school at the University of Michigan. In medical school, I was co-leader of our Family Medicine Interest Group and involved in clinical research. My partner and I couples matched in family medicine and general surgery, which brought us out to the incredible city of San Diego! 
 At UCSD, I have the opportunity to explore all the areas of family medicine that drew me to the field: women's health, adolescent medicine, lifestyle medicine, POCUS, addiction medicine. Outside of work, I spend most of my time running, wishing I had a dog, trying to keep my plants alive, and exploring new beaches/breweries/restaurants with my partner and my amazing co-residents. 
---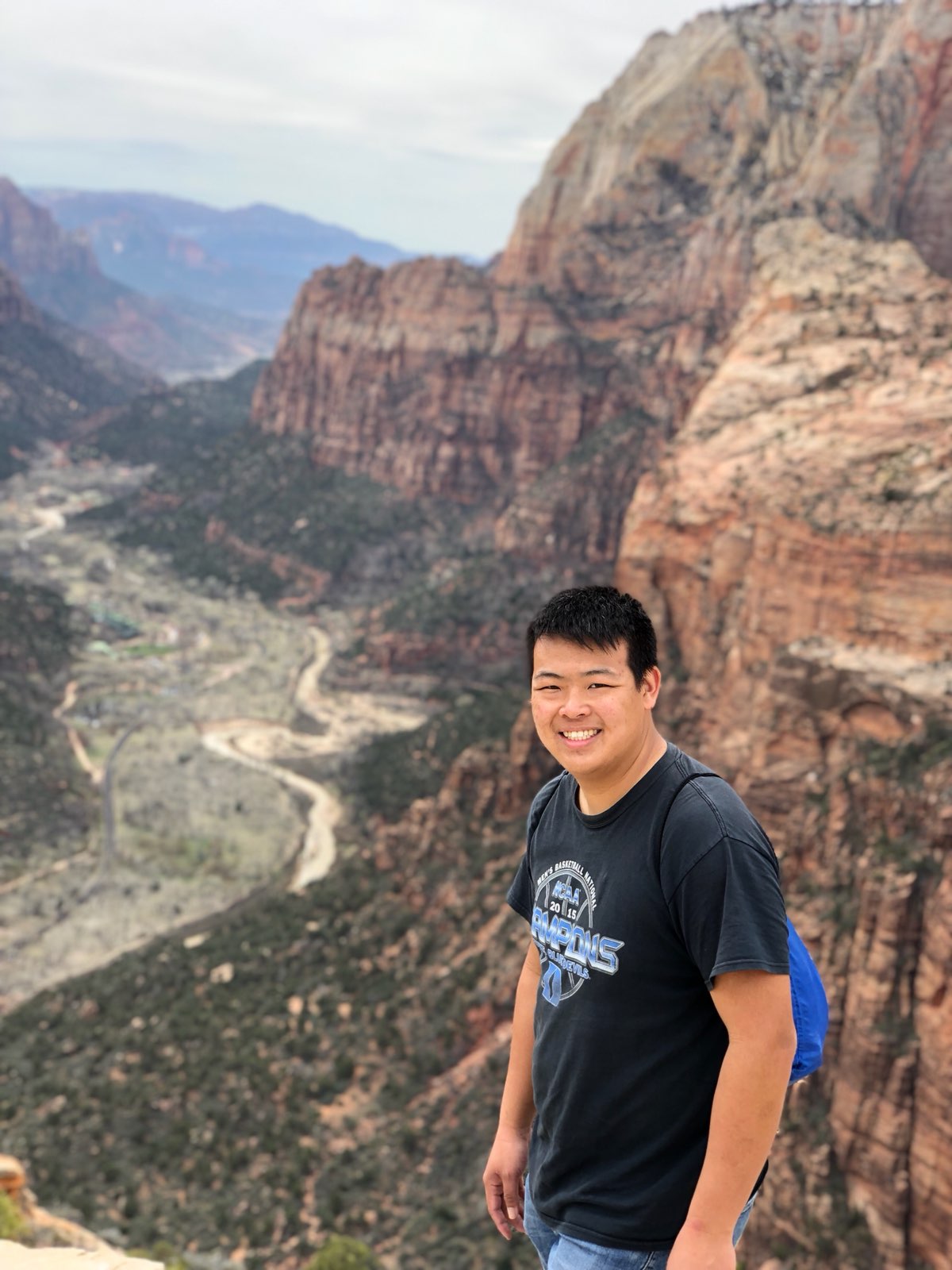 Jason Xu, M.D. (He/Him)
MD: University of California, Irvine, School of Medicine
BS: Duke University- Chemistry

Hello! I am so excited to be a Family Medicine resident at UCSD.
I grew up in Orange County, where I enjoyed being close to all the activities I enjoyed.
I went to college at Duke, where we won a national championship in men's basketball. After college, I worked for a bit and traveled. In medical school at UCI, I was a part of student government and helped mentor undergraduate students interested in medicine.
What I really appreciate about the UCSD Family Medicine program is the supportive people and fun atmosphere. I have the opportunity to pursue my clinical and research interests in sports medicine. I'm looking forward to being more involved in helping the next wave of doctors achieve their dreams.
I enjoy cooking and eating and am learning how to be an adult.
After residency, I am hoping to do a sports medicine fellowship. In the meantime, I enjoy playing basketball and trying out all the restaurants/bars/breweries in San Diego.
---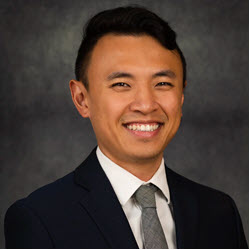 Kevin Zhen, M.D. (He, Him)
MD: Pennsylvania State University College of Medicine
BS: University of Maryland-College Park Biological Sciences: Physiology and Neurology

I was born in Buffalo, NY, but spent most of my life growing up in Maryland around the DMV area. I went to college at University of Maryland where I studied Neurobiology and Physiology. 
After college, I participated in a 70-day, 4000-mile bicycle ride from Baltimore to San Diego for a local cancer charity. It was a life-changing experience that ultimately set me on my path towards a career in medicine. I subsequently spent three years working as a chief scribe at a community ER and medical assistant at a small family practice. I also volunteered as a youth mentor for refugee and asylee students in the greater-Baltimore area.
I went to medical school at Penn State, where I was a global health scholar and spent time in Ghana learning how healthcare systems perpetuate and mitigate health disparities. I'm passionate about addiction medicine, motivational interviewing, refugee/asylee care, global health, and wilderness medicine.
I'm incredibly grateful to join the family medicine residency at UCSD. What I really love about our program is the wide array of learning opportunities to pursue my various clinical interests. After residency, I'm hoping to pursue an addiction medicine fellowship. In my free time, I love to get outside and enjoy climbing, bike touring, and camping with my partner!