Class of 2023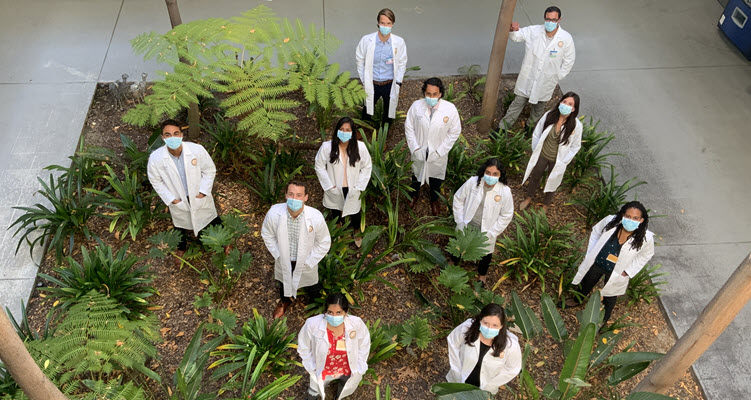 ---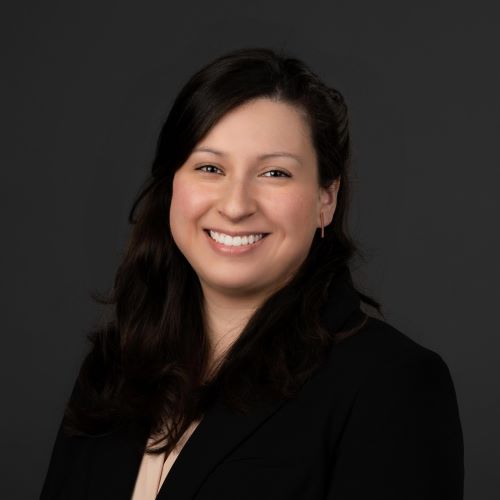 Danielle Lee, M.D. - Virginia Commonwealth University
Undergrad: Virginia Commonwealth University - Biology and Political Science
Hobbies: The Great Courses lectures and listening to podcasts, reading, coffee, cooking authentic international foods, motorcycles and martial arts
---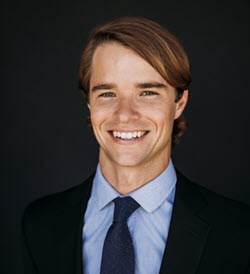 Peter Clements, M.D. - UC San Diego
Undergrad: St. Olaf College - Biological Sciences
UC San Diego Post Baccalaureate Pre-Medical Program
Hobbies: Trail running, surfing, road biking and bike commuting, hiking and backpacking, playing bluegrass music with my family, ice hockey, practicing yoga, cooking healthy meals
---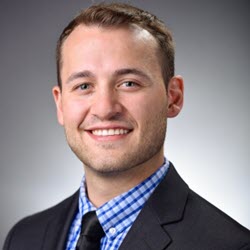 Ray deKay, M.D. - University of New Mexico
Undergrad: Xavier University - Biology
Hobbies: Playing basketball, soccer, snowboarding, rock climbing, camping, podcasts, and traveling
---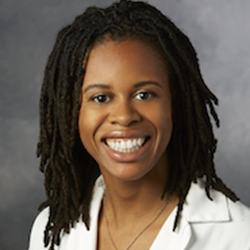 Kenya Lyons, M.D.
- Stanford University
Undergrad:
 Yale University
Hi, I'm Kenya! Though I was born in the beautiful state of California, I don't consider myself to be a "native." 
When I was young, my family left Northern California for Long Island, New York, where we settled for a few years before moving to southeastern Virginia. I spent most of my childhood in Yorktown, VA, close to Busch Gardens,  the College of William & Mary, the Norfolk shipyards, and Virginia Beach. 
After high school, I left the Mid-Atlantic region to attend Yale University, where I majored in Psychology with an emphasis on Behavioral Neuroscience. During my junior year, I took a Reproductive Biology course to fulfill the natural sciences requirements of my major. The class ended up being one of my favorite courses of college and led me to volunteer at Planned Parenthood. Based on these experiences, I decided to complete my premedical requirements through Goucher Colleges' Postbaccalaureate Program. Before starting medical school, I worked as research assistant; initially, in a developmental biology laboratory at the National Cancer Institute, and then at the Johns Hopkins School of Public Health on the Early Autism Risk Longitudinal Investigation (EARLI) Study. 
I attended medical school at Stanford University, where I held leadership positions in the local chapter of Medical Students for Choice and the OBGYN Student Interest Group. After medical school, I spent a year at UCLA Ronald Reagan Medical Center, undergoing training in Obstetrics & Gynecology. However, I realized that despite my passion for Women's Health, my heart was not in gynecologic surgery. While applying to residency in Family Medicine, I was fortunate to meet Dr. Rebecca Rosen and some of her colleagues at the AAFP Annual Conference. On Match Day, I was thrilled to discover that I would be spending the next three years with UCSD Family Medicine!!!
Some of the things that I enjoy most about being a UCSD Family Medicine resident are: 1. the amazingly supportive, open residents and faculty; 2. having the flexibility to make what I want of my training (I'm hoping to pursue both the Procedure and Women's Health Tracks, in addition to gaining some exposure in Integrative Medicine & OMT - if time permits!); 3. being able to apply past experiences to my current training (it's fun being able to draw on some of my past training in OBGYN for gyn and prenatal visits); and 4. living in the amazing city/beach town that is San Diego (you really can't beat the constant sunshine and it's SO much cheaper than both Palo Alto and LA). 
---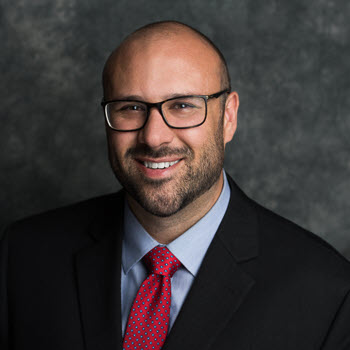 Edward "EJ" Hodgkin, M.D. - UC San Diego
Undergrad: UC Davis - Viticulture and Enology
Hobbies: Formula 1 racing, Mixed Martial Arts, cooking, comedy/improv, cars, travel, movies, playing with my kids
---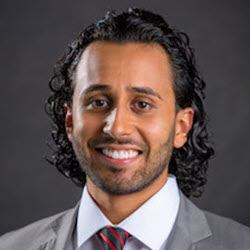 David Powell, M.D. - University of Rochester
Undergrad: Xavier University of Louisiana - Chemistry
Hello! I'm David. My hometown is Bakersfield, CA (located in central California). I come from a very mixed ethnic background. My maternal grandparents are immigrants from Yemen and Mexico (respectively). My paternal grandparents are Black from the Deep South. Fitness has been the foundation of my well-being which include swimming and weight training. I attended a Historically Black College/University called Xavier University of Louisiana, which is located right in the heart of New Orleans, LA.  It was a life changing experience. I was involved in a wide breadth of extra-curricular activities from bench research to performing my saxophone with locally renowned Gospel choirs. I attended the University of Rochester School of Medicine and strengthened my passions in mentorship, leadership, and community service during my term as the local chapter President of SNMA. I gravitated towards Family Medicine because of its mission to provide care in underserved communities and foster diversity in medicine. Being a UCSD Family Medicine Resident has been nothing short of a dream. The program goes the extra mile to foster creativity, diversity, and camaraderie.  Within Family Medicine, my interests include Geriatrics, Palliative Care, and Mental Health (specifically treatment of mental health disorders with psychedelics).
---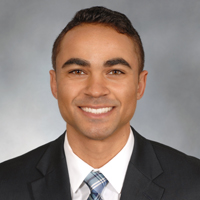 Theodore Roper, M.D. - University of Cincinnati
Undergrad: UC Berkeley - Psychology; African American studies, Mills College - Post-baccalaureate Premedical Program
Hobbies: Participating in martial arts, traveling to National Parks, reading and writing poetry,and participating in Intramural Sports
---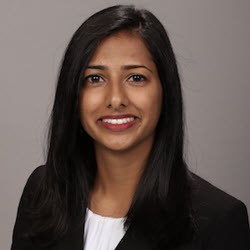 Priya Sharma, D.O. - Midwestern University
Undergrad: UCLA - Biochemistry
Hobbies: Running, hiking, listening to podcasts, reading, and watching basketball