Class of 2022

---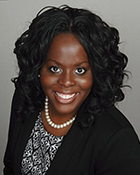 Jessica Brown, M.D., M.P.H.
Family Medicine and Public Health Resident
---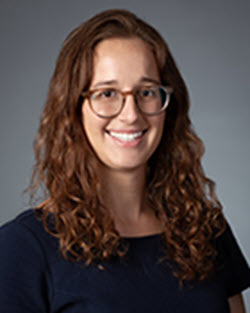 Ariel Crocker, M.D.
It is a dream come true to train at UCSD in Family Medicine. I was born and raised in San Diego. My first job was as an Ocean Lifeguard. I attended the University of California, Santa Cruz and studied Molecular Biology and NCAA Swimming but only received a Bachelor of Science for one of the two. Prior to medical school, I continued working as a full-time Ocean Lifeguard and EMT in San Diego. I have also worked at school-based health centers in the City Heights neighborhood of San Diego, interned at Sanaria in Rockville, Maryland, a biotech currently developing a vaccine for malaria, and volunteered teaching lifeguards rescue techniques in the Dominican Republic.
I moved to Tampa to attend medical school at the University of South Florida. I became the Humanities Director of Tampa Bay Street Medicine, where medical students provide care to Tampa's homeless population. I also co-founded Girls Group, which teaches healthy habits and instills confidence in adolescent girls. I received the Medical Student Research Grant Recipient in 2016 for the National Institute of Diabetes and Digestive and Kidney Diseases. I also was selected for the 2018 class of the American Academy of Family Physicians Foundation Emerging Leadership Institute.
I chose UCSD for the vast opportunities in academic and community family medicine. My specific interests within Family Medicine are Adolescent Health and Women's Health. I am looking forward developing long term partnerships with my patients.
---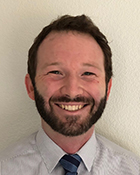 Graham Heimler, M.D.
Family Medicine and Public Health Resident
---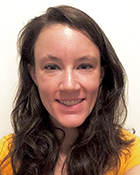 Brittany Lewis, M.D., Ph.D.
Hi, all! My name is Brittany and I'm from the suburbs outside Boston. My parents love to travel and my sister and I grew up following them around the world during pretty much every school vacation. I especially loved our trips to Central and South America, where I gradually improved my Spanish. After high school, I moved to Virginia to attend the College of William and Mary (Go Tribe!). At William and Mary, I majored in Neuroscience and worked in a lab studying neural development in frogs. In addition, during my junior year, I took a semester off from school and volunteered in a hospital in Peru. This trip further cemented my goals of medical school. However, my college lab work also taught me that I loved bench science, and I was not prepared to decide between them.
I ended up studying both, joining Weill Cornell's MD-PhD program in 2011. I joined a lab focusing on Clostridium difficile, a bacteria that causes diarrhea in patients after they have taken antibiotics. I think it's fair to say that I've heard all the jokes related to studying poop for my job, and I think they're all great fun. After spending so much time in the lab and on the wards, I realized that my passion lies with working with patients. Family medicine was the perfect fit for me, with its broad and integrative scope of focus.
In my free time, you'll usually find me outdoors. I enjoy long-distance running (marathons and ultramarathons), hiking, and biking.
---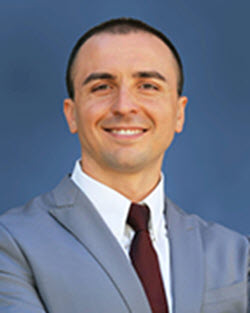 Aleksandr Lyubasyuk, M.D.
I was born in Kiev, Ukraine in 1989 and my immediate family moved to the Unites States as refugees shortly after the collapse of the Soviet Union. We worked hard to help the rest of our family move to USA as well. We were very lucky to be living in America, but I got to witness how hard it can be to be to start over in a different country, with a different culture and language. This is why I have a heart for immigrant populations and a vested interest in the protective factors that faith, spirituality and community play in their well being and resiliency. Visiting Ukraine and reconnecting with my roots made me interested in medical missions abroad. I have been to Ukraine and Mexico to help with free clinics and would like to continue doing this with my family one day. I was raised in Northern California and moved to San Diego to study Human Biology with a minor in Soviet Literature. I fell in love with Sunny San Diego, met the love of my life here at Starbucks, and hope to never leave this beautiful place. I was blessed to attend UCSD School of Medicine and get into UCSD's Family Medicine Residency program. My interests include being outdoors with my family, car camping, backpacking, hiking, surfing or training for triathlons. When I can't be outdoors I like weightlifting to relieve stress.
---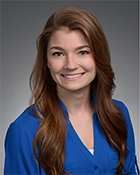 Haley Morton, M.D.
I am a Midwest girl born and raised in the suburbs of Milwaukee, Wisconsin. I went to undergrad at Loyola University Chicago where I received a degree in Biology with a Molecular Emphasis. I liked Loyola so much that I stayed around for another four years to attend medical school at Loyola's Stritch School of Medicine.
In high school, I began my medical career as a CNA at a hospice/long term care facility and it was there that I realized my passion to care for the sick, elderly, and indigent. In college, I worked as a tutor at a local Chicago community center for teens and through this experience I saw firsthand the connection between poor education, socioeconomic status, and health disparities. During medical school, I gravitated towards family medicine because I loved the continuity of care this specialty affords and the opportunity to develop deeper connections with my patients. The scope of Family medicine is wide and the types of patients seen truly encompasses everyone.
UCSD Family Medicine Residency was an easy decision for me because I wanted a hybrid academic and community program, opportunities to work with underserved teens, and the best instructors and resources. My interests include advanced procedures, adolescent medicine, and HIV medicine; all of which are opportunities available through the UCSD FMRP.
In my free time, I enjoy crafting anything and everything! In medical school, I started a group called "Beanies 4 Babies" where I taught other medical students how to crochet baby hats which we donated to the NICU and nursery at Loyola. I also enjoy painting, drawing, and creating my own artwork out of nails and string. Additionally, my husband and I enjoy taking advantage of all the outdoor opportunities here in San Diego. When we are not outside we are avid board gamers and are always willing to host a game night!
---

Eli Ohayon, M.D.
---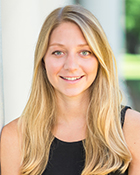 Allison Theberge, M.D.
Hi! I was born on the west coast in Los Angeles, CA but spent the majority of my life growing up across the country in a suburb of Washington, DC. I grew up in a family of engineers and academics and was always intrigued by problem solving and puzzles. This analytical way of thinking ultimately led me to study mathematics and computer science as an undergrad at University of Virginia (go hoos!!). After graduating, I lived in Washington, DC and worked as a software consultant for Accenture for a few years, before deciding to explore my interests in medicine and human physiology. I returned to UVA for a one-year post-bac program to take the med school prerequisites and then spent a gap year applying to medical school and living in New York City. I again returned to Charlottesville, VA for medical school, where I found my passion for broad-spectrum, holistic patient care within the Family Medicine department. I am a strong believer in preventative medicine, and enjoy building relationships with my patients and their families. Within family medicine, I'm particularly interested in wellness and integrative medicine (including lifestyle medicine, food as medicine), as well as women's health and mental health.
I'm so excited for our next adventure out west in San Diego for residency! In my free time, I enjoy yoga, time with my husband and our new puppy Theo, hiking, traveling, listening to podcasts, and trying out new restaurants.